Drumroll please!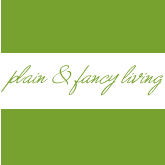 Amy R. said...
I want to stencil something, my bathroom, a hallway, something!
Fingers crossed! P.S. your powder room looks lovely.
So sorry I didn't post this yesterday. We had our neighborhood block party and I was in charge
of it this year. It was a busy day and time got away from me.
Congratulations Amy and thanks to everyone who entered.